I have a Mikuni TM38 Flatslide with a few Mods on my Maico 490, it has been OK and I wanted to see for myself what was better Mikuni or Bing.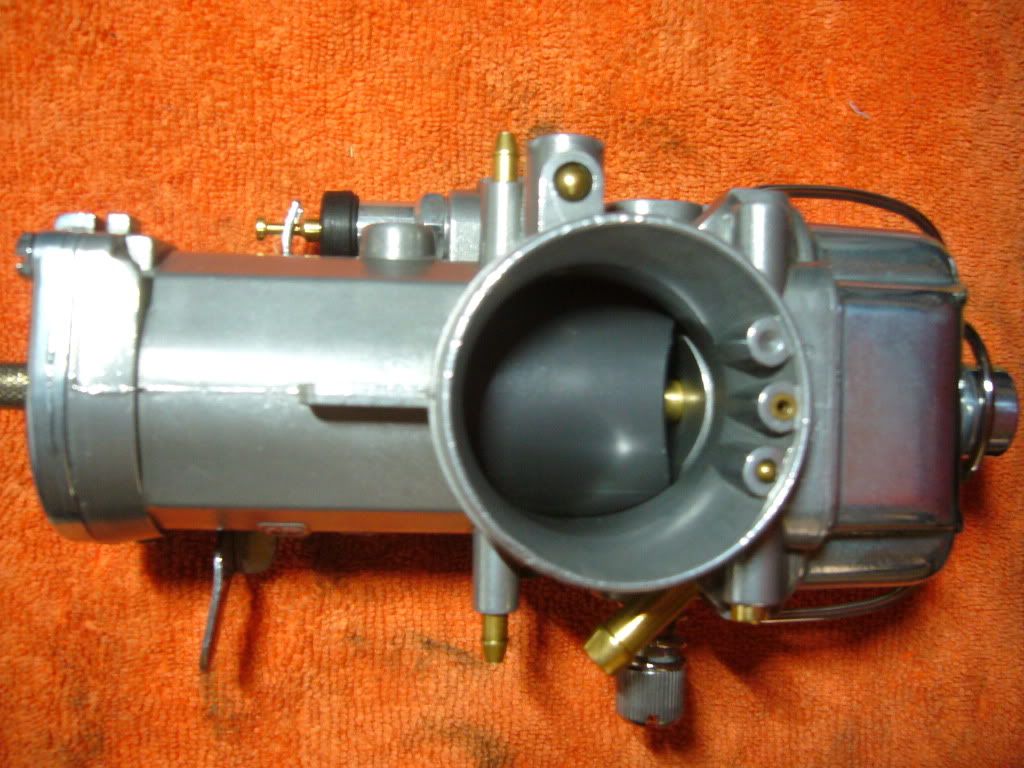 To do this I had to find the Bing model I wanted, I settled on a 54/40/108, which offered me the same mounting as the Mikuni. I changed all the Jets and Needle and associated internals to the same as the standard Bing 54/40/106, which is the Maico 490 Standard.
I wanted to make a few mods to the Bing so I started with Dry film coating the Slide and the Slide Bore, this was done to close the tolerances internally and to put on a sacrificial coating to maintain the carburettor. To stop or reduce the needle/jet wear I put a small Oring on top of the needle and below the spring cup. This has been done to Bing 54 carbies in the aviation industry for awhile now to stop or reduce the vibration of the needle against the Jet which causes the wear problem.
I had the body in a vibrating polisher for a few hours and I hand polished the Lid and Bowl to a mirror finish. I did this also to the choke lever and mechanism. I have to make a few other changes/additions that I won't go into now to increase flow/suction. If all goes well I will let you all know the results.